How Do You Get the Best Work From an Agency?|Smart passive Guide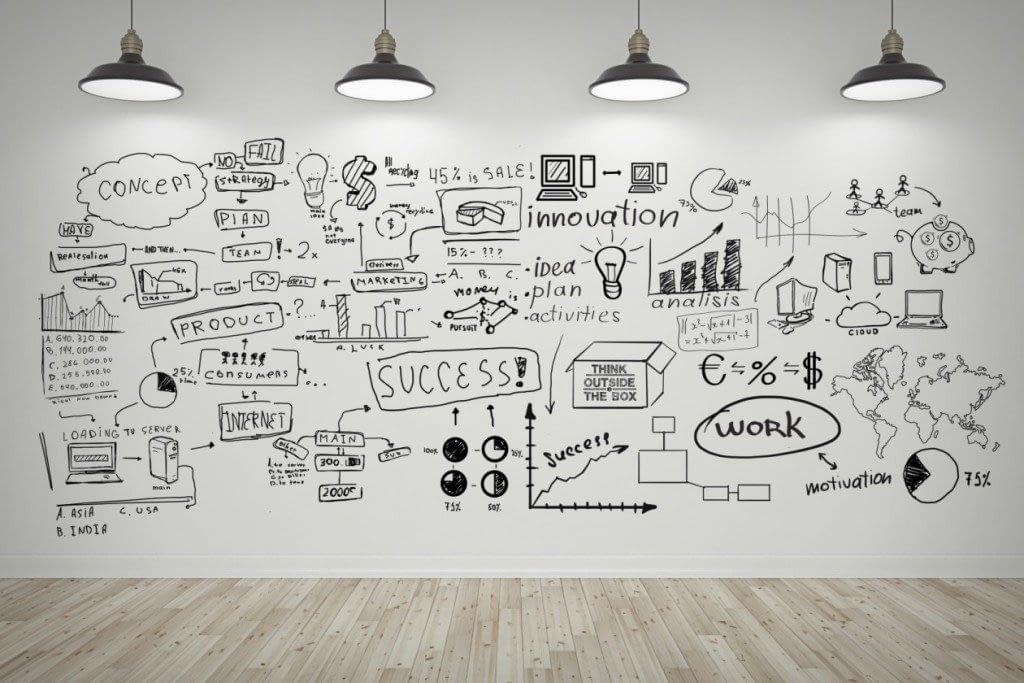 Digital Agency vs Creative Agency
The Key major Differences and their role in business development.
Every entrepreneur, eCommerce store, and B2B company at some point, will face this choice. As the advertising world shifts towards a digital-first focus, the need for creativity in marketing grows ever-more pressing. Companies have been relying on creative agencies for decades, even before the advent of the internet.
Now, many companies seek to sign agreement templates or contract templates with creative agencies in order to bolster their brand voice. It is the job of the creative agency to deliver all the artwork, colors, and branding associated with a business using the artistic talent of the people it employed. These specialist companies can give a business a modern makeover that transforms them into a more engaging enterprise.
It is a kind of one-stop-shop for company executives who had great business ideas but didn't have the foggiest on how to sell them. Not only did you have to understand branding, but you also needed to have an intuition of how it is interacted with new digital alchemy, like SEO. The result of this became a total confusion because company executives and managers  didn't know who they should turn to for help. It wasn't entirely clear. Everyone was confused.
 Do I hire Digital agency or a Creative agency?
There is some debate as to the differences between various types of creative agencies. An especially hot topic is that of a creative  agency vs digital agency. Should a business run into the arms of creative agencies to provide them with all the graphic designs and print  design services that they need? Or should they try their luck with the emerging band of digital marketers promising them search and social dominance?
Every business needs a new website, social media accounts, new logos and all the moving parts of a marketing campaign that get your brand noticed and products sold. Is there one type of agency that is better than the other? A good creative agency is focused on building a long-term relationship with your brand, functioning as a true creative partner and not just a gun for hire.
In this article we'll define both agencies, explain the difference, and help you decide which company will better fit your requirements. For solo freelancers, starting their own creative agency is a natural career progression. you'll discover the ins and outs of the types of agencies,so you can discover if it's the right move for you.
What is a creative agency?
Creative agency offers a fusion of branding and communications with digital marketing and graphic design. Ultimately, they help companies engage a wider audience through their marketing channels, whether it's via commercials, social media, or through print ads or events.
Businesses use creative agencies to churn out all their artistic concepts, mostly for print, but sometimes for scanning and uploading to their websites. Most creative agencies are digitally naive. They hire people who did well in art school but don't have a clue how SEO, Google Analytics, Google Ads works or any of the other esoteric tools you need in a digital marketing campaign.
You can view a creative agency as the team who creates all the content and visual elements of your brand. Think of all the design that goes into marketing a product, service, or company. They include items such as: Logos, Color schemes, Banners, Copywriting, Email newsletter design, Infographics, Packaging design, Videos, TV Ads.
Creative agencies also have a different focus from digital marketing agencies. Most of the time, they're not all that bothered with marketing at all. They hope that by creating beautiful designs, logos, and striking colors, their clients will be able to attract customers as a byproduct.
When it comes to the job of actually marketing the company, the creative agency assumes, is the task of somebody else. Usually, creative agencies are brand experts who create all the graphics and visual designs that define a product. If you go to the site of a creative agency, you'll find an overwhelming focus on the company's visual products. The portfolio is almost entirely shots of what the company creates instead of a showcase of the marketing success it has had. Rarely will you see advertising like "boost your conversions by 50 percent" or "get a better ROI.
"The whole enterprise is far more qualitative".
Defining a Digital agency?
It's very much easy for digital agencies when it comes to the world created by the internet, and it knows the strategies that companies should adopt to do well in it. Digital agencies help business managers with things like online advertising, web design and development, e-commerce consulting, and search engine optimization. They have in-depth knowledge of the tools that digital marketing firms must use to be successful on these frontiers.
The key difference is that digital agencies offer more in the way of search engine optimization, lead generation and conversion. A full-service digital marketing agency offers clients a more comprehensive array of marketing services.
Digital agencies know how to tweak your online advertising campaigns at a micro-level, build websites that will display images in the blink of an eye, and construct effective checkouts on eCommerce websites and add in anything technical that will help you to excel.
Companies rarely know how to create potent advertising campaigns: they need people with the technical skills to do it on their behalf so that they can compete with their peers. There's no doubt that digital agencies are incredibly important to the modern digital advertising ecosystem. They perform marketing consulting and provide creative, strategic, and technical development of marketing products and services.
The services they provide are more proactive in marketing such as: Apps, SEM, SEO, Social Media Marketing, Content creation, Online lead generation, Brand development, Website design and development, Media campaigns, Video and email marketing, Mobile campaigns. When you hop onto the website of a digital agency, you'll often find a menu of services. It goes something like this: content creation, SEO services, web design,  PPC advertising, and "social" – whatever that means. It's a kind of "a la carte" approach that lets you choose one thing or another and ramp up your marketing efforts in several areas.
Want to rank higher on Google? No problem – just choose SEO. Want to increase your ROI from your PPC advertising? Again, no problem, Just select their paid-search assistance and get them to tweak and test your campaigns. Want to speed up your website? Choose their web design services.
The problem with digital agencies, however, is that they tend to lack that creative spark that you need to get an advertising campaign off the ground in the first place. Sure, they intimately understand the SEO landscape, and they know which setting to adjust on Adwords, but they're often tinkering at the edges. The quality of the branding and advertisements themselves tend to be lacking.
You get the picture? it's all about refining and optimization of your existing marketing efforts, tailored to the digital jungle.  It's not about creating that killer look that will draw in customers, thrill them, and make your brand world-famous.
Blurring and Combining The Two
How Do You Know If You Need One?
As you can probably guess from the preceding discussion, Businesses need the creative flair of creative agencies to create stunning advertisements, and the digital know-how of digital agencies to get them in front of real eyeballs online.
There's a strong case to be made that marketing agencies should combine the two. A good agency endeavors to share their unique knowledge. Look for agencies that contribute to industry publications, or have an active blog, as they are more invested in helping others improve. However, there is no perfect definition of what an agency can or cannot do.
Some creative agencies deliver entire websites from start to finish, and some digital agencies create total brand designs along with marketing strategies. Don't hire based on a company's title. A company might go from one to the other, but in practically every case, it would be better to have an agency that did both. Then the creative designers could work directly with the technical wizards to come up with a scheme that would synergize both approaches. The wizards could tell the creatives the type of artistry that works on a particular platform using their data. And the creatives could come up with designs that the wizards could never hope to develop themselves.
A full-service digital agency has the staff to implement a multi-channel marketing strategy and manage your advertising campaigns. They help you reach your target market in multiple advertising channels and multiple devices. They will also help you come up with beautiful ad creatives because they usually have one or more graphic designers on staff.
Don't make assumptions about their expertise. Research a digital agency's services before hiring them. We recommend interviewing several to ensure they're the right fit for your brand.
Digital agency vs Creative agency, which is Best For You?
Unless you only need some graphics, a logo or business cards designed, digital agencies have more to offer. They deliver a range of multi-disciplinary solutions for the entire customer journey, including sales and marketing, online shopping, subscription services, billing, and delivery. They combine strategic thinking, technical resources, with brand building based on the client's objectives.
That said, most digital agencies have one or more designers on staff, making a complete package. A digital agency focuses more on marketing strategy and execution. A creative agency focuses more towards brand design, content creation and everything that revolves around creating a brand image. To find the best agency for your company, interview various marketing agencies to see who aligns best with your goals and needs. Be sure they keep your brand integrity consistent in every channel where you decide to advertise.
How Do You Get the Best Work From an Agency?
A good creative agency is focused on building a long-term relationship with your brand, functioning as a true creative partner. The best place to start searching for your digital agency is with Smart Passive Guide.The great thing with Smart Passive Guide is that, you get the best of both.
We are a full-service Dynamic creative & digital marketing agency that specializes in white-glove services, building both the branding visuals and the online apparatus to give you the most potent marketing campaigns possible. Our knit team of independent thinkers are made up of elite designers, creators and marketers. For us, it's not just a job but a driving passion.
Just Reach out and connect with our tribe today and see all that we can do for you. Contact us with your list of questions, and we'll show you how well we can align with your brand.
We'd love to help you tell your brand story.